The road to hell is paved with incredible tunes…
What would you trade for your wildest dreams? Young Faust makes a wicked bargain, but he has one hell of a time finding out the price. Berlioz's The Damnation of Faust caused a scandal in 1846, and it's still just as outrageous and as entertaining. Kazuki Yamada celebrates 50 years of the CBSO Chorus with the work they sang in their very first concert – and tonight the Devil really does have all the best tunes!
About The Damnation of Faust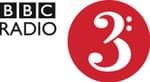 Listen In
Take a sneak peek at the music in this concert.
Damnation of Faust: Ballet des sylphes

Berlioz
Full programme
Berlioz

,

The Damnation of Faust

(

125mins

)
Performers
Pene Pati

Tenor

Grace Durham

Mezzo-soprano

Nahuel di Pierro

Baritone

Jonathan Lemalu

Bass

Tenors and Basses from The Hallé Choir