Peter grew up in Cheshire and took up the violin when he was 8, after hearing the then leader of the Hallé, Martin Milner, play a Mozart concerto with the local orchestra.
He eventually by coincidence went on to have lessons with Mr Milner at school, before studying violin at the Royal Northern College of Music with Yossi Zivoni and György Pauk, and chamber music with Eli Goren.
Peter was for many years Leader of the Second Violins in both the Scottish Chamber Orchestra and then the Royal Northern Sinfonia before joining the CBSO in 2010.
He has appeared as a soloist in the BBC Proms with both the BBC Philharmonic and the RNS and at Le Châtelet in Paris with the SCO. 
He has also freelanced as guest principal with many of the UK orchestras, including the Philharmonia, London Sinfonietta, BBC Philharmonic, BBC Scottish, Royal Liverpool Philharmonic, WNO and Opera North.
As a chamber musician he was for several years violinist of the Leda Piano Trio, performing on London's South Bank, broadcasting regularly for the BBC and touring internationally. The trio also had a successful series of concerts at Edinburgh's Queens Hall. 
With the SCO String Quartet, he played alongside Joseph Swensen, Jaime Laredo, Michael Collins, Peter Donohoe, Stephen Bishop Kovacevich and the Endellioin Quartet. 
He also led many concerts with the Royal Northern Sinfonia Chamber Ensemble including a tour of Japan in 2008. 
With the Leda Trio, he also released a CD of 18th Century Violin Sonatas.
In his spare time Peter and his wife Kate, a pianist, enjoy pottering around the garden, usually accompanied by their four enormous green-pawed Maine Coon cats.
Image gallery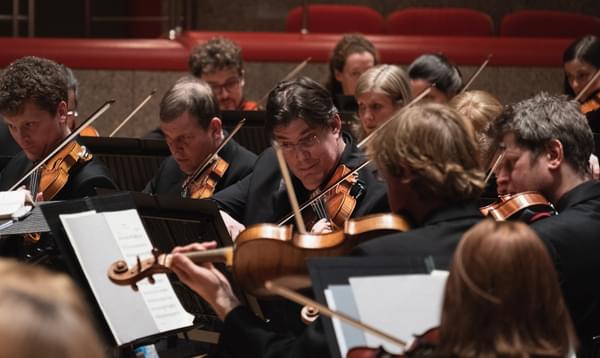 Further content for Peter Campbell-Kelly