News Story
Olivia Clarke, one of the CBSO Assistant Conductors in the 2022/23 Season, wrote a short piece for us about her experience with the Orchestra.
My year working with CBSO has been a fantastic experience of first-class symphonic music making. The responsiveness of the orchestra immediately showed me that there is no upper limit to what a conductor can ask for. They have been collaborative, instructive, and so much fun to work with.
A standout experience for me has to be working with Kazuki Yamada on Scheherazade and Brahms' Violin Concerto. It's hard to put into words how much I learned from conducting a bit of the Brahms with Daishin Kashimoto. Direct exposure to such high-level musicians has shown me what I can aim for and raised my own level in ways I hadn't expected.
Learning lots of repertoire at short notice has helped me develop a score study method that works for me. I have learned to enjoy this process without putting excess pressure on myself - maybe this is something that aspiring conductors could also benefit from as this can easily feel overwhelming! It's also made me feel confident about when I should memorise repertoire, and when I can be a better conductor by using a score.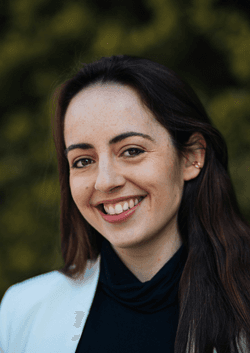 The first rehearsal with an orchestra is always the most terrifying because you're sharing so much of yourself with a large group of strangers. In my opinion the sooner you can talk to musicians and break the ice the better. This isn't a 'traditional approach' but I have seen how chatting freely in breaks can relax people, aid music making, and help to dissolve the unhelpful 'us and them' myth that can divide conductors and orchestras. I was so lucky to get to know some of the members of CBSO who were so friendly and welcoming even when we didn't see each other for long periods of time. This was undoubtedly the best part of the assistantship.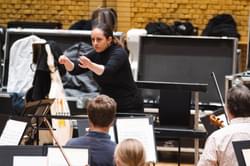 I am very lucky to be returning to conduct a family concert (Cartoon Classics, Sunday 12 May, 3pm) with CBSO this season and returning to Southbank Sinfonia and Glyndebourne. I am also looking forward to debuts with Royal Philharmonic Orchestra and my first contract with the Royal Opera among a few other 'firsts' yet to be announced.. This season is venturing into more guest conducting work after a few years of mainly assisting. I am very excited to put all the experience I have gathered as an assistant into practice as I enjoy this next step in my career. I will always be incredibly grateful to CBSO for their generosity and support and I'm looking forward to coming back soon.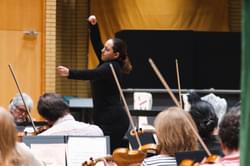 Further content for What does an Assistant Conductor do?