News Story
Following the exciting news that Kazuki will be the CBSO's Chief Conductor and Artistic Advisor from 1 April 2023, we took the maestro off the podium and put him on the spot with 10 quick questions.

How did you celebrate your appointment as the CBSO's new Chief Conductor and Artistic Advisor?

I went to a Japanese restaurant with my family and celebrated with my wife with champagne and sake!
Can you tell us what it is about the CBSO that makes conducting this orchestra unique?
The CBSO is a great orchestra with a very special connection, almost like telepathy. They have the ability to know in advance everything I want them do. For me, it's exciting just to think about how much fun it is to make music with them, and I can honestly say that conducting the CBSO is one of the things in life that makes me happiest.
Are there any soloists that you haven't yet worked with that you would like to?
Today, there are so many talented soloists that I would like to play with that it's impossible for me to name just a few. There are so many exciting possibilities ahead.
Can you tell us a little bit about the music you will be conducting with us in January and May?
Both programmes are centered around German music, with the January one being the culmination of romanticism and the May one focusing on a more traditional, classical direction.
Looking ahead, I'm interested in exploring further the essence of German music with the Orchestra.
---
How do you relax away from the podium and the concert hall?

I love to properly switch off by spending time with my family and reading books at my home in Berlin, these things make me very happy and content.
Who are your favourite composers to conduct and to listen to, to relax away from the podium?
My favourite composer is Mozart, I love playing his music. However, when it comes to listening to music solely for pleasure, I find lighter music is often more relaxing for me than classical music.

What do you believe is the hardest repertoire to conduct. Why is that?
I would say Wagner's operas, because each one is very long and demanding. You need to be familiar with the German text, the orchestration is not easy and you have to understand the deep spirituality and philosophy of the themes behind the story.
Do you have a favourite restaurant or café or bar in Birmingham?
Maybe not a specific restaurant but I do love the amazing Birmingham curry dishes.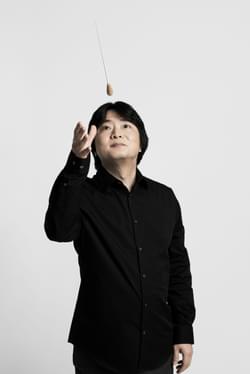 ---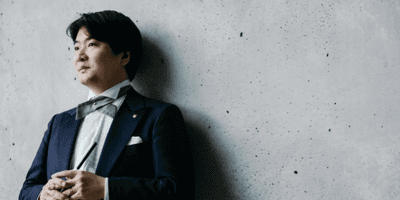 Whose music are you excited about programming in for the 22/23 Season?
We are currently already quite advanced in thinking about and planning a program for the 22/23 Season and I would like to present a variety of music, including some Japanese music that may be new to the Orchestra and audiences. Watch this space!
If you hadn't become a conductor, what other career might you have pursued?
Hmm. Maybe a politician…?