News Story
Join us in a warm welcome for two new members of the CBSO violin section.
Tam Mott joins the second violin section, whilst Robert Bilson rejoins the Orchestra's first violins on a temporary basis whilst a few members of the section are on leave over the coming year.
---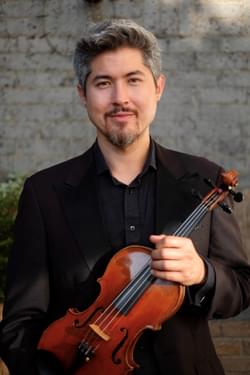 Tam was born and raised in Brighton and went on to study at King's College London and the Royal Academy of Music where he gained his BMus (Hons), MA, and LRAM. He started his professional musical career with the Southbank Sinfonia in 2014; soon after he went on to become a member of the orchestra of Welsh National Opera for over seven years, and with them has played extensively all over the U.K. and abroad. Whilst having a deep affinity for the operatic repertoire and the voice, Tam is immensely looking forward to performing the great symphonic works with the CBSO.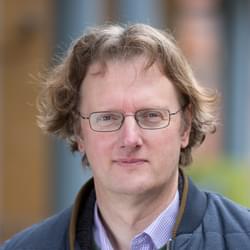 Robert was a member of the First Violin section of CBSO from 1993 until October 2017 but has had a break in order to be able, along with his family, to foster children. During this time Robbie continued to play with CBSO as well as other, mainly opera, orchestras.
In his spare time he enjoys running, cooking and camping holidays with his large family and is looking forward to the birth of his first grandchild.
---
Further content for Meet our new violinists!