CBSO Chorus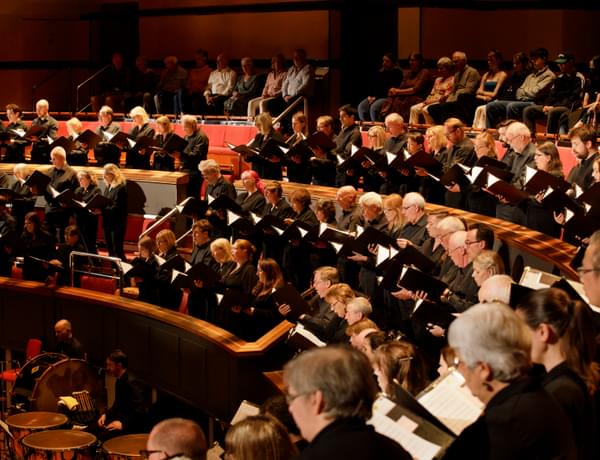 The CBSO Chorus is one of the world's great choirs – 180 people from all walks of life who come together to sing symphonic choral music.
Trained for almost 40 years by Simon Halsey CBE, and supported by a professional staff team, the chorus is a hard-working group of singers who give up their own time to perform the most challenging works in the choral repertoire to the highest international standard.
Founded in 1973, its main role is to perform with the City of Birmingham Symphony Orchestra - everything from Bach to Henze, as well as operas, Mahler symphonies and the CBSO's famous annual carol concerts. But it has also toured to Europe, Asia, Australia and North America, and sung with some of the greatest orchestras in the world, including the Vienna Philharmonic and Berlin Philharmonic. With over 50 recordings to its credit, the CBSO Chorus has won four Gramophone awards.

All this has been achieved by singers from Birmingham and the Midlands, aged from 18 years old, whose day-jobs range from students to nurses, teachers and pilots.
Further content for CBSO Chorus