Hybrid Concerts
Bring the CBSO to your school!
Our sought-after Key Stage 1 and Key Stage 2 hybrid concerts provide pupils with the opportunity to watch an incredible ensemble performance in your school through interactive film and live presentation by a member of the CBSO.
We offer packages designed to suit Key Stage 1 and Key Stage 2, and there is no limit to the number of participants, dependent upon your school hall capacity. This can work out from as little as £1.00 per audience member!
Hybrid Concerts are available year round subject to availability.
The cost of a booking is £165 and includes the following:

Half day - up to 2 performances of 50-minutes each
Live performance and presentation in school by one CBSO musician
Participatory activities
Q&A opportunities
---
KS1 Hybrid Concert: Dinosaur Disco

Stomposaurus, Crashosaurus-Bang and friends invite you to join them on their exciting Jurassic adventure alongside musicians from the City of Birmingham Symphony Orchestra. Discover our friendly dinosaurs who will introduce children to the building blocks of music in an interactive exploration of symphonic repertoire, including works by Stravinsky, Elgar and Tchaikovsky. Designed to capture little imaginations, our Key Stage 1 hybrid concert aims to explore the themes of rhythm, timbre, pitch, dynamics, texture and tempo while providing unforgettable fun and inspiring musicians and audiences of the future.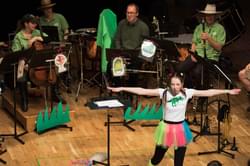 "We absolutely loved our first Dino Disco session. To be honest it's one of the best things I've seen. The mix of live, animation and pre-recorded music kept the children totally engaged and they were completely engrossed with the whole experience. What a fantastic platform on which to build our future class music."

Claire Vaughan - Music Co-ordinator, Bournville Village Primary School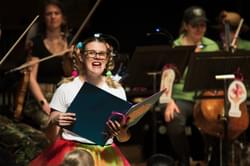 ---
KS2 Hybrid Concert: The CBSO Escape Room Challenge
KABOOM! Oh no! Our orchestra has exploded, and our poor musicians are scattered behind 4 locked doors…
Join a CBSO musician as they accompany our KS2 film through a series of musical escape room challenges. Each activity is designed around the curriculum to help build an understanding of the six interrelated dimensions of music: metre, harmony, melody, dynamics, articulation and ostinato.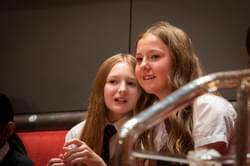 "We just wanted to let you know how much our children and staff enjoyed the Escape Room workshop. The whole experience was extremely engaging and really well delivered. The children enjoyed getting swept away with the theme of the workshop and were thrilled when they had freed all of the musicians! Hearing a CBSO musician play was also a highlight - there were some very mesmerised faces in the room. A great workshop - we will definitely be booking some more workshops for next year. Many thanks."

Teacher - Hillary Primary School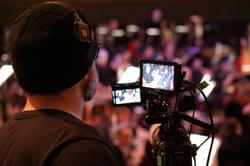 More opportunities for schools...