Amy has been a viola player in the City of Birmingham Symphony Orchestra for 14 years, and has freelanced with many other orchestras across the UK. Before this she studied at the Royal Academy of Music.
She was in the National Children's Orchestra 5000 years ago, and after that the National Youth Orchestra followed by the European Youth Orchestra; born from this comes a passion for tutoring and coaching young musicians (especially viola players obviously).
She is a quarter of The Stringcredibles (alongside Cath Arlidge, Bryony Morrison and Helen Edgar) who perform interactive live music for children in schools, and do performance coaching for young musicians.
She has dabbled in presenting, interviewing and film making and is always up for a challenge.
In her spare time she loves cooking, hanging out with friends and family and driving her MX5. She loves cheese. A lot.
She lives in Warwickshire with her husband, 6 year old son and her teenage stepsons.
A quick Q&A with Amy...
What (or who) first inspired you to start learning an instrument?

My Mum was an amazing violin teacher, I used to sit under the piano while she taught. Apparently I kept stealing her violin to try and play it (badly) so she eventually taught me too. I saw sense in my teens, switched to viola and never looked back
What is the most rewarding aspect of your career as a musician?

Playing to children who have never heard live music before and seeing their faces, and when you move an audience to tears. There's nothing like music connecting to an audience and seeing their emotional responses.
What has been your favourite piece to play with the CBSO?

Anything by Richard Strauss, but also some pieces have taken me by surprise. If you have an amazing conductor like Kazuki he can turn music that you hadn't given much time of day to into something utterly magical.
What one piece of advice would you give to any aspiring young musicians?

Have fun, work hard, enjoy the friends you make and learn from them - they are often the best teachers.
Where has been your favourite venue to perform outside of the Symphony Hall?

Well the Elbphilharmonie has amazing views and a viola wall, Dortmund is always fun and has great audiences, Cologne has a cold Kölsch waiting for you after a concert and our concert in Carnegie Hall recently was something special. But nothing really beats Symphony Hall!
Image gallery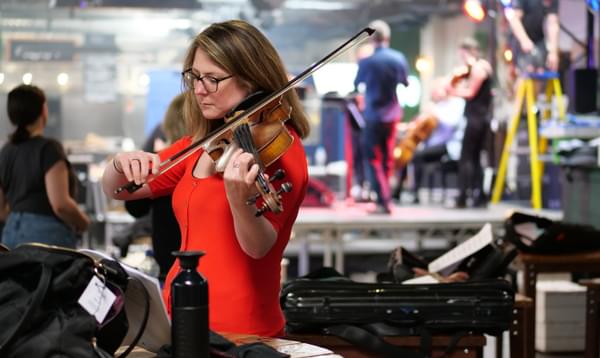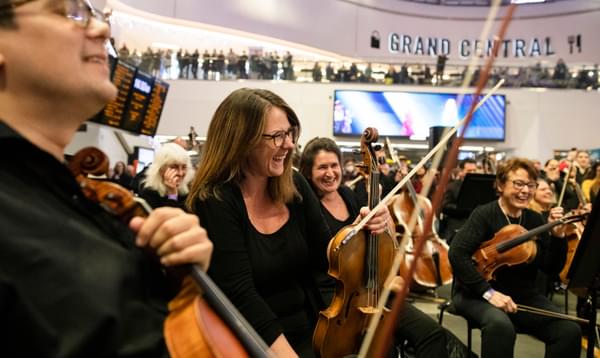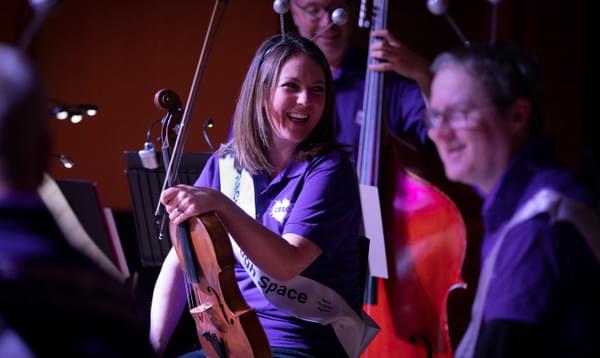 Further content for Amy Thomas