Musical Storytimes
Bring the CBSO to your own school!
Musical Storytimes provides Early Years groups and Key Stage 1 pupils with a unique opportunity to explore their favourite books through music.
Each session begins with a full reading of the story with musical accompaniment. The story is then deconstructed with the children and musicians picking key points within the story to make their own soundtracks to reflect specific characters or locations, create songs inspired by the words of the story, participate in action games, and undertake active listening during performances.
This approach is an effective way of engaging younger children in music making and storytelling and will also provide staff with new ideas and approaches for their own musical activities with pupils.

The cost of a booking is £330 and includes the following:

Half day - 2 interactive workshops of 50-minutes each, for up-to 30 children per session
Live performance and presentation in school by two CBSO musicians
Participatory activities
Books include Way Back Home by Oliver Jeffers, Ruby's Worry by Tom Percival, The Lion Inside by Rachel Bright and The Invisible String by Patrice Karst.
"Thank you very much for you for finding the time to visit our school. We were delighted with the performance. Our English lead also expressed interest in having you back for our world book day - which would be amazing particularly for the youngest learners. We are also looking forward to working with you in future."

Annie Undzhiyan - Music Co-ordinator, Mere Green Primary School
Explore the books...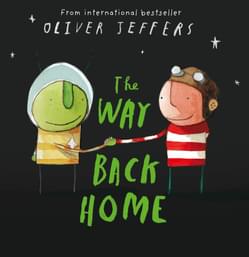 Way Back Home by Oliver Jeffers
'Once there was a boy who, one day, found himself stuck on the moon, and he was not alone...'
Treat your children to a musical adventure as Helen (cello) and Bryony (violin) tell this beautiful tale by Oliver Jeffers. Listen to the sounds of the story through different voices of the string family, learn new songs and actions, join in with percussion instruments and much more! Climb aboard as we lift your imaginations up into the sky and shoot for the moon!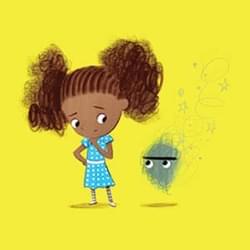 Ruby's Worry by Tom Percival
'Ruby has always been happy... until one day she discoveries a worry'.
Find out how Ruby learns to deal with her worry in our musical adventure which incorporates musical activities into the retelling of Tom Percival's wonderfully sensitive story 'Ruby's Worry'. This Musical Storytime works perfectly in a PHSE lesson and is delivered by CBSO musicians Julia (violin) and Kate (cello).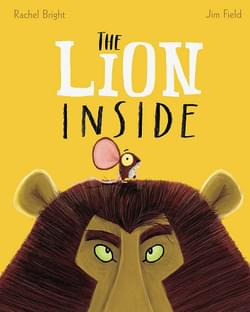 The Lion Inside by Rachel Bright
'He had found his true voice and learned to speak out, and for THAT you don't need to roar or to shout'.
Join Amy and Ayse as they set out with their violin and double bass on a musical journey, meeting a brave little mouse and a big roaring lion who teach them an important lesson. This heart-warming story explores important core values such as self-confidence, self-esteem and empowerment - charmingly revealed to the reader as an unexpected friendship develops!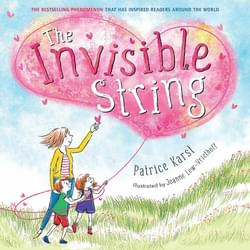 The Invisible String by Patrice Karst
'And from deep inside they now could clearly see...no one is ever alone'.
Join Bryony (violin) and Helen (cello) as they tell the timely tale of The Invisible String using the string instruments of the orchestra and a string of creative challenges. This joyful contemporary classic has helped comfort and heal countless readers by easing separation anxiety, loneliness and loss, while also exploring the intangible yet unbreakable connections between us all.
---
More opportunities for schools...