Bryony's love of making music with others began at an early age, inspired and shaped by the work of the Bromley Youth Music Trust and the National Youth Orchestra. A first class honours graduate and instrumental scholar from New College Oxford, she studied the violin with Richard Deakin and completed her Masters studies at the Royal Academy of Music, graduating with distinction. Her first full time orchestral job was with the Ulster Orchestra, and she has been a member of the CBSO since 2012.
Passionate about music education, Bryony is a Licentiate of the Royal Academy of Music and has delivered workshops for Live Music Now, Artis Education, English Touring Opera and the junior departments of the Royal Northern College of Music and the Royal Academy of Music. Currently she enjoys using music in all sorts of cross-curricular contexts through the learning and participation work of the CBSO, most recently presenting the orchestra's concerts for infant schools, 'Dinosaur Disco' and 'Race Through Space', alongside her second violin colleague Charlotte Skinner. Find out more about our Schools' Concert here.
Sitting in the heart of the orchestra is one of Bryony's favourite things about being part of 'Team Second Violin', and she always looks forward to playing amazing second violin parts like those of Beethoven 7 and Bartók Concerto for Orchestra. She is also one of the section's many resident bakers!
Bryony is a member of The Stringcredibles, with whom she is dedicated to working in schools and community settings to inspire creativity, support instrumental learning and connect children to culture.
Image gallery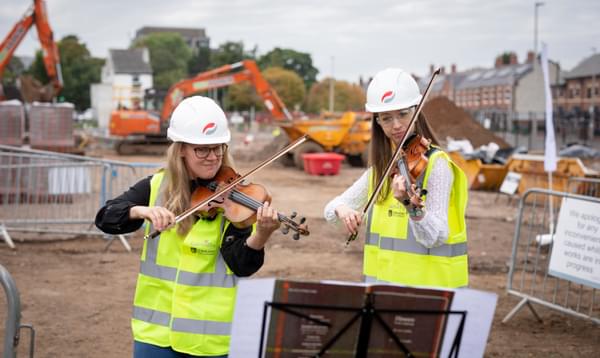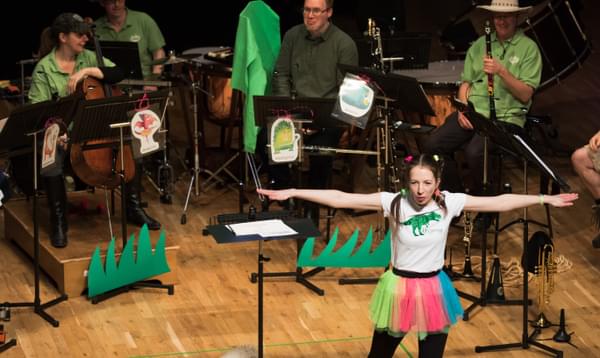 Further content for Bryony Morrison